Professors Boaz Arzi and Santiago Peralta are two outstanding dentists and maxillofacial surgeons from two of the veterinary centres in the USA setting standards of treatment all over the world. They have visited us for three days in June 2017. It was an extraordinary event!
During 27 hours of theoretical and practical training, they have introduced the program that is offered only for the students at UC Davis and Cornell Universities. Starting from the anatomy of splanchnocranium, oral cavity and dentistry examination approach, followed by technique and interpretation of dental x‑rays and resections of multiradicular teeth managing all difficulties and potential complications. Such extended program required a lot of focus from both organisers and lecturers. Participants had the opportunity to work on best-quality equipment and materials, approved and recommended by the speakers, including surgical instruments Hu-Friedy, Chriomega dentistry units and PlanMedica radiology systems. The event itself took place in CEMED professional education center.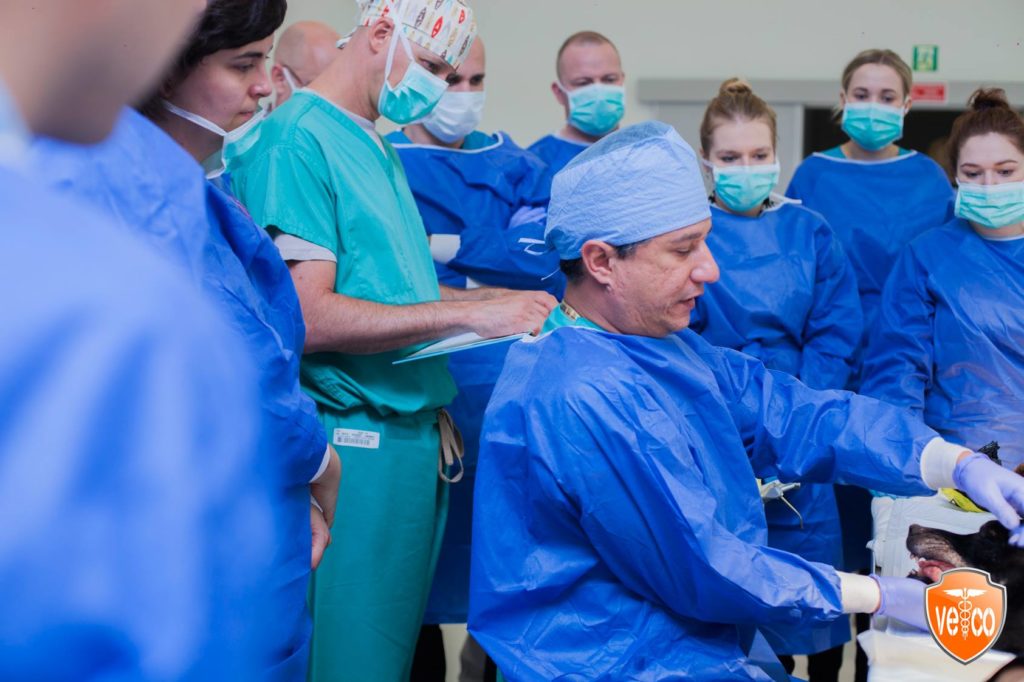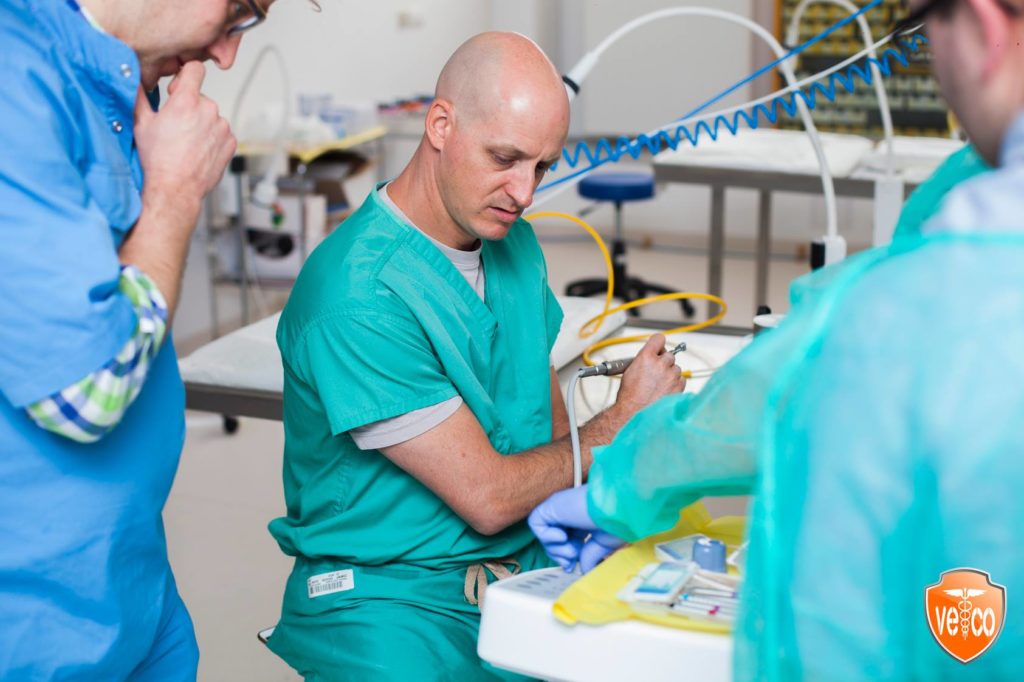 Our doctor Dagmara Majewska was the coordinator of whole event. She got to know the Professors, environment they work in and approach to different cases during time she spend in internships at their universities. This time, during their visit in Poland, she had the pleasure of assisting the speakers and consulting unusual cases from the SpecVet clinic to make sure that her approach is good and proper. What is more, she herself did practice her skills under the Professors' supervision, performing surgical resection of submandibular lymph nodes, closing the oronasal fistulas and submandibular salivary gland amputation in dogs and cats.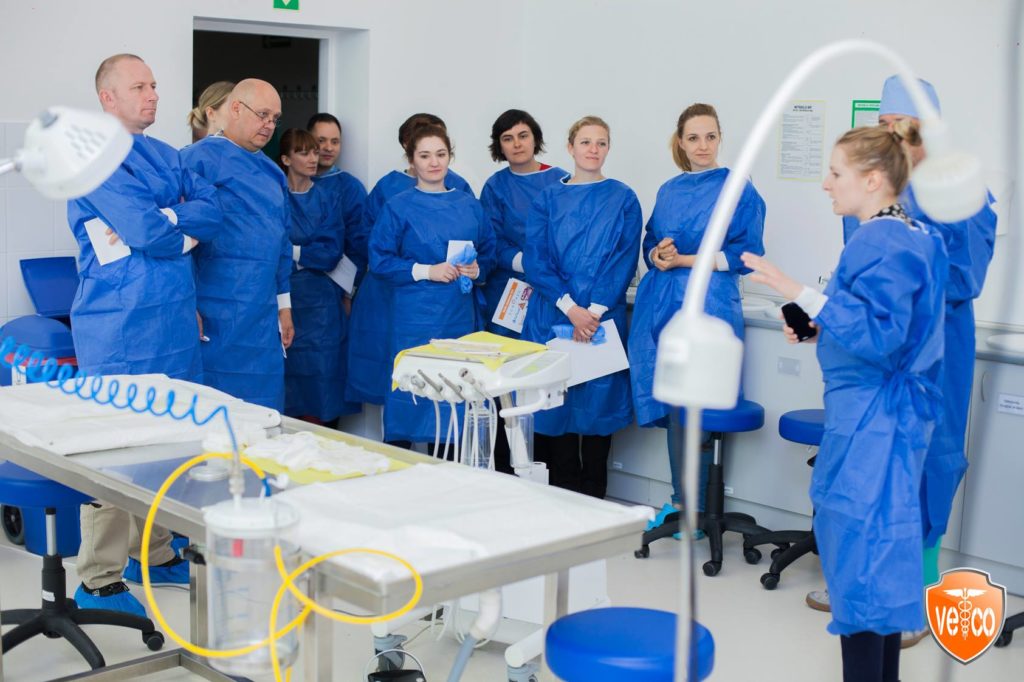 Professor Boaz Arzi consults the most complicated cases from all over the world. Together with his team he works on the facial reconstruction after amputations, treatment of inflammatory oral cavity diseases in cats with stem cells and traumas of temporomandibular joints. Professor Santiago Peralta has opened himself the Dentistry Unit at Cornell University, where he is now training specialists and doing research about tooth resorption.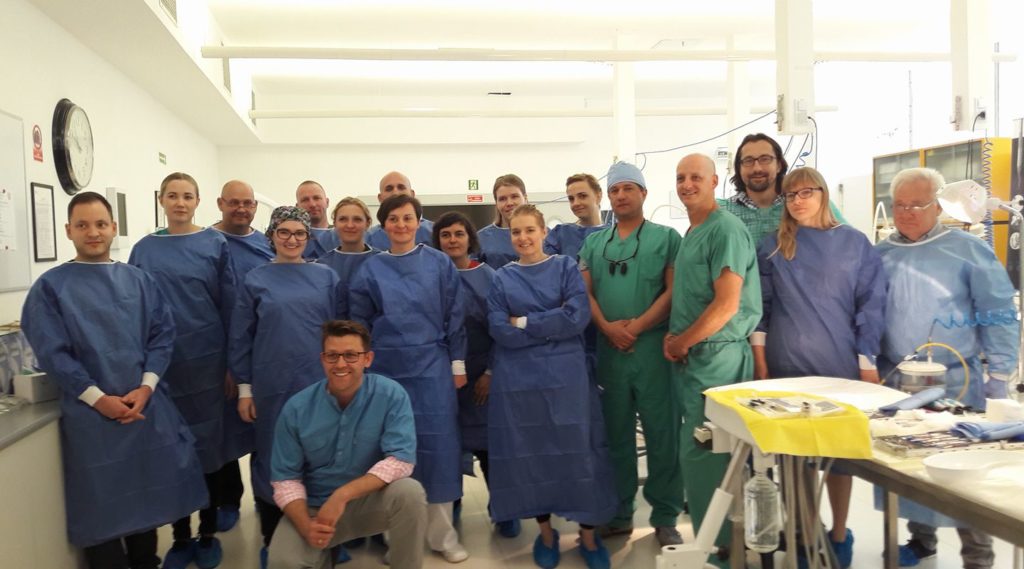 It's a big honour for us, that they have both found the time and will to become a lecturers at high-level international conference in Poland. The event attracted participants from Poland, Estonia, Lithuania and Israel. A huge dedication of Professors, VetCo team and sponsors resulted in starting of a new era of veterinary dentistry in Poland and Europe. We wish to have more such amazing workshops!