Fela | three-year female breed Bracco Italiano | acute renal failure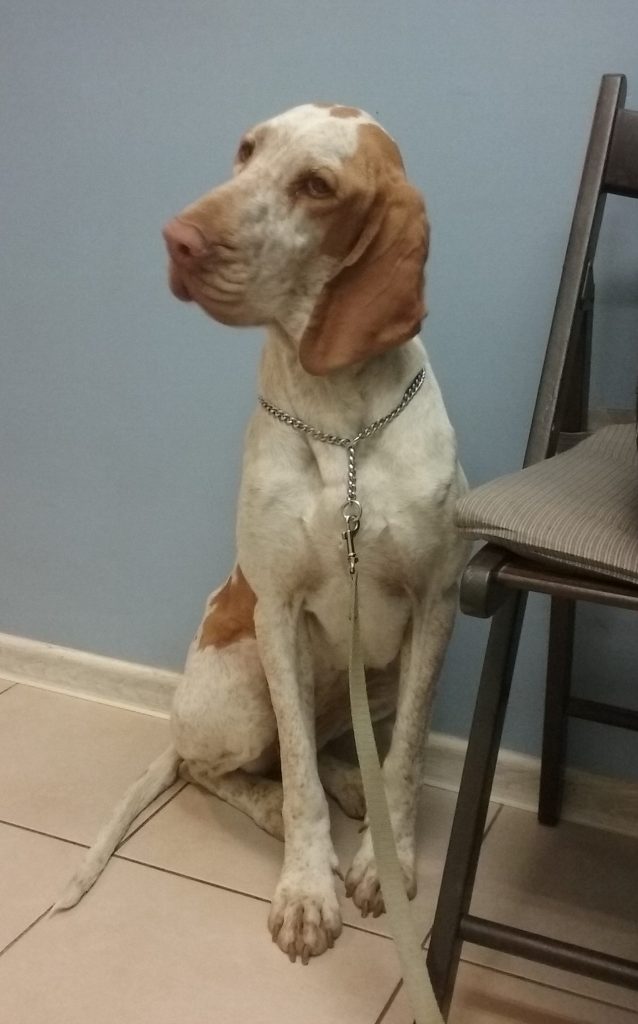 Fela came to me for a consultation in February 2016 year. From the interview it showed that bitch three weeks earlier was subjected to treatment of castration. A few days after the operation condition of the animal drastically worsened. In the biochemical test of blood he left significant azotemia: creatinine — 6.8 mg / dl urea — 356 mg / dl. Doctors suspect in her adrenal and recommended steroid administration. For several days, the parameters were improving, but then began to rise again. Sunia completely lost her appetite and her tired vomiting, resulting in very lost weight. On the first visit to the clinic SpecVet weighed only 17.7 kilograms. Babysitter even considered euthanasia, to save his beloved dog from starvation.
Ultrasonography kidneys looked properly. Everything pointed to acute renal failure as a result of anesthesia traveled. Sunia was prescribed injections, medications curtain gastrointestinal drugs leveling electrolyte and proper diet. Zaordynowałam also antiemetics, and appetite.
After a few days, Fela felt better. He returned her appetite and slowly began to gain weight. Renal parameters were falling slowly and after 5 months of eating special diet and taking proper medication reached the reference values. At the moment, Fela feels very good.
lek. wet. Anna Klimczak